Congratulations, Connor!
Congratulations to our U8, Connor O'Herlihy who has been offered to stay at Watford FC next season. His official signing will be in April.
Connor joined the Walton & Hersham Mini Academy at 4 and is one of the most dedicated players we have had the pleasure of working with. He was at training EVERY week and after showing early potential, he joined Skillzone Soccer Platinum Centres when he was 5. He has represented Walton & Hersham since Under 7 level and was spotted by Watford playing in a SkillZone fixture in 2016, he has been training there since. Not only are we losing a fantastic footballer, but we're losing an amazing boy who sets a perfect example to others. 
Look forward to seeing the rest of his football journey and the end to his season with the Swans and SkillZone. Well done, Con!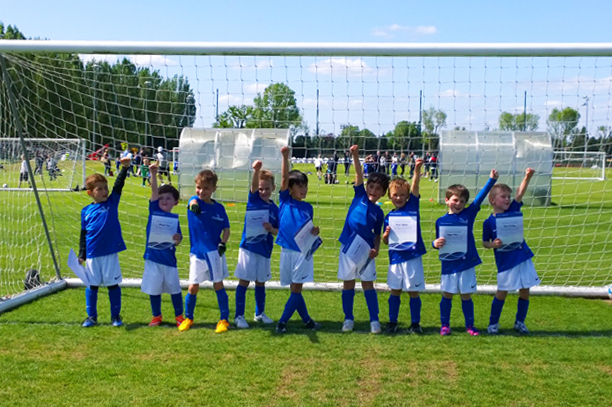 Connor playing for SkillZone at the Chelsea U6 Festival in 2015.