SKILLZONE
We pride ourself on our unique and forward thinking approach to developing players. Our syllabus has developed numerous players into professional club academies.
Success Stories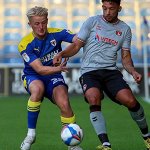 Archie trained with SkillZone from U7-U11 before signing for AFC Wimbledon, where he progressed from Under 18 captain all the way to the first team. His next move was to Acrrington Stanley in League One, before spells at Dorking Wanderers and now Eastbourne Borough.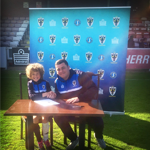 George has signed at AFC Wimbledon after performing well during his showcase fixture. He has represented SkillZone since he was an U7, his imprressive attitude towards training and determination to improve has helped him reach this level. He now plays for AFC Wimbledon U16 and has just signed his first scholarship at the club.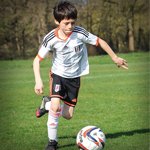 Ralph signed at Fulham FC after training and playing fixtures at SkillZone. His attitude towards training was always impeccable and he's now showing his talent at academy level. His journey took him to AFC Wimbledon and he is now the captain of Sandhurst Town FC first team.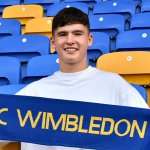 Ben Mason signed for AFC Wimbledon in 2014 directly from our SkillZone academy. Ben always showed the application to his football needed to step up to the next level and has captained them at Under 18 level. He has just signed his first professional contract and recently completed a successful loan at Basingstoke Town FC.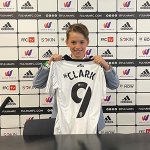 Ollie signed for Fulham FC and is currently playing for their U10 & U11 academy sides. Ollie joined SkillZone at U6 and played for our partner club, Walton & Hersham Youth. He also trained with our directors Pat & Grant within Chelsea FC's pre-academy.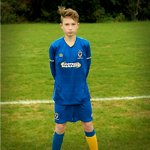 Theo signed at AFC Wimbledon after being spotted in his showcase fixture. Theo is one of the most creative and natural footballers to represent SkillZone and now plays for Westfield FC's first team at step 4 level.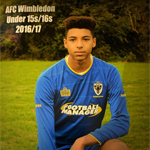 KJ trained with SkillZone from Under 8 level and always showed a fantastic ability to learn. His physical attributes helped him dominate his games. KJ played at AFC Wimbledon until Under 18 level, he now plays for Bracknell Town's first team.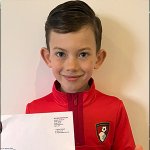 JJ has just signed his first two-year contract with AFC Bournemouth after impressing in their pre-academy. JJ joined SkillZone as an U6 and travelled with us to Belgium, playing the likes of Ajax, Feyenoord & Bayer Leverkusen.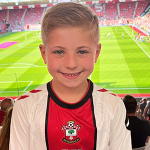 Archer has signed a two-year contract with Southampton FC after successfully progressing from their pre-academy. He joined SkillZone as an U7 and also trained at other category 1 pre-academies before joining the Saints.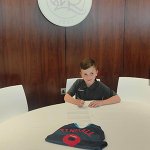 Raf has signed for QPR Under 9's as a goalkeeper after impressing in numerous pre-academy fixtures and training sessions. Raf was part of our squad that travelled to Belgium on our Pro-tour and performed outstandingly, catching a lot of attention overseas.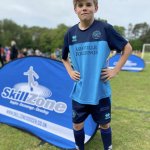 Seb joined SkillZone as an Under 6 at trained with our directors Pat & Grant at Chelsea FC's pre-academy, before signed a two-year contract at QPR. Seb now plays for their U11 & U12 academy sides and has had many positive reports - a big future ahead!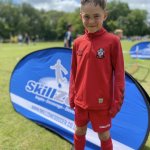 Jacob has signed at Southampton FC's academy and currently plays for their U10's. After joining SkillZone as an under 6, his technical quality for his age always stood out. He spent 2 years training with our directors Pat & Grant at Chelsea FC's pre-academy, before signing with the Saints.
Skillzone Videos
Meet our Head Coaches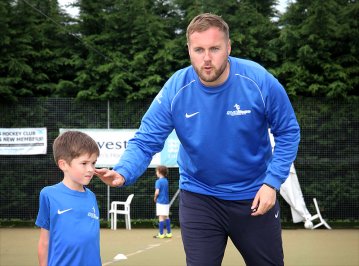 Grant created SkillZone in 2011 and has a passion for developing technical, confident footballers. He also works for Chelsea Football Club and has a lot of good contacts within the scouting network. He is the lead coach at our Staines Platinum Centre.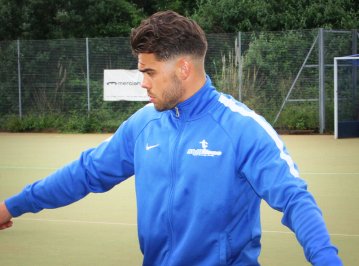 Pat is the lead coach at our Staines centre. He also works at Chelsea Football Club's academy in coaching and recruitment. For the past 8 seasons he has lead the youth football programme at our partners, Walton & Hersham Youth FC. This programme has had six players signed at professional clubs.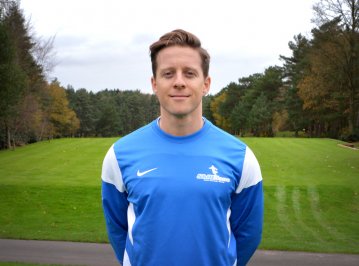 Head of Athletic Development
Robbie is one of our most experienced coaches and Managing Director of Pleiades Leisure. As Head of Athletic Development, Robbie focuses on improving our players athletic movement in our unique syllabus.
Skillzone News